ALAN-IT with partner "ER-Telecom Holding" held a presentation for farm owners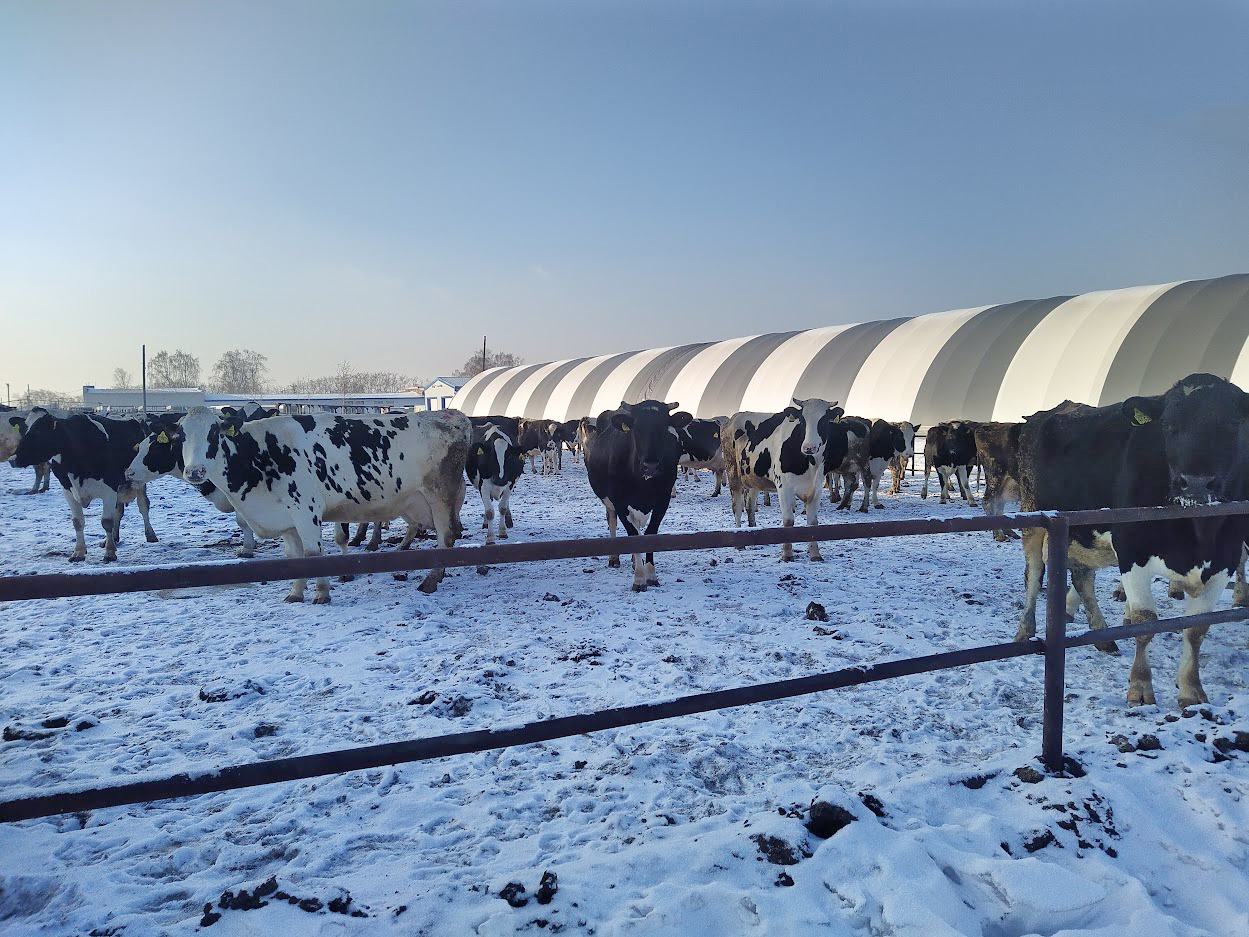 On February 7, 2023, an event "Agroinnovations for a Smart Farm" was held in Yekaterinburg for dairy farm owners and managers of the Sverdlovsk Region and Perm Region. The event was organized by ER-Telecom Holding JSC, which is a partner of ALAN-IT in the field of Internet of Things.
The purpose of the event was to demonstrate the experience of implementing innovative technologies in dairy production and further development of digitalization of the dairy industry in the region. One of the owners of the dairy farm "Borodulinskoye" LLC Yakovlev Ivan Vasilievich shared his managerial experience and impressive results of digital transformation of the dairy farm, which amounted to more than 50% growth of milk yield compared to the project start.
This farm has about 600 head of milking cattle and before the introduction of Dairy Production Analytics had no process automation and also faced the problems of manageability, so it was decided to implement the advanced technologies developed for the dairy industry in 2021. Details about the technological process of implementing automation systems, various sensors and DPA on the farm told the IT Director of AFK Corporation (Management Company "Borodulinskoye" LLC) Smirnov Alexander Yurievich.
The conference was attended by the owner of the service DPA General Director of LLC ALAN-IT Alexander Elin, who spoke with the report "The digital twin of dairy production Dairy Production Analytics. Sustainable farm through data analytics". During his speech, he spoke in detail about the DPA service, its implementation in "Borodulinskoye" LLC and the improvements that the farm has managed to achieve in less than two years.
Dairy Production Analytics is a management analytics system that, in conjunction with management consulting, allows to achieve impressive results, on average increasing milk yields by 30%. On a monthly basis, DPA customers are provided with analytical notes reflecting the results of the work done, recommendations on how to improve the key business processes on the farm for the next month.
The DPA service uses sensors that transmit data through the LoRaWAN network of ER-Telecom Holding. Evgeny Norov, the head of innovative projects of ER-Telecom Holding JSC, told about the Internet of Things technology and the company's solutions for agriculture.
The event was concluded with the excursion to the farm of "Borodulinskoye" LLC where the owners of the dairy farms could communicate with the specialists and get feedback on the use of DPA. Since this format of interaction between representatives of agricultural business and technology companies has shown its effectiveness, a similar event is planned for this year, and to transfer the experience of "Borodulinskoye" LLC to other farms.