Dairy farm audit
A standard technology audit does not provide an understanding of how the end result of a farm depends on individual activities. We propose to use the digital twin of dairy production for audit and with its help identify processes that directly affect the efficiency of the farm.
The audit data is required by the farm owner to
Reducing costs
Process optimization
Justification of investment attractiveness
Reducing Consulting Costs
Correct installation of specialized software
How it works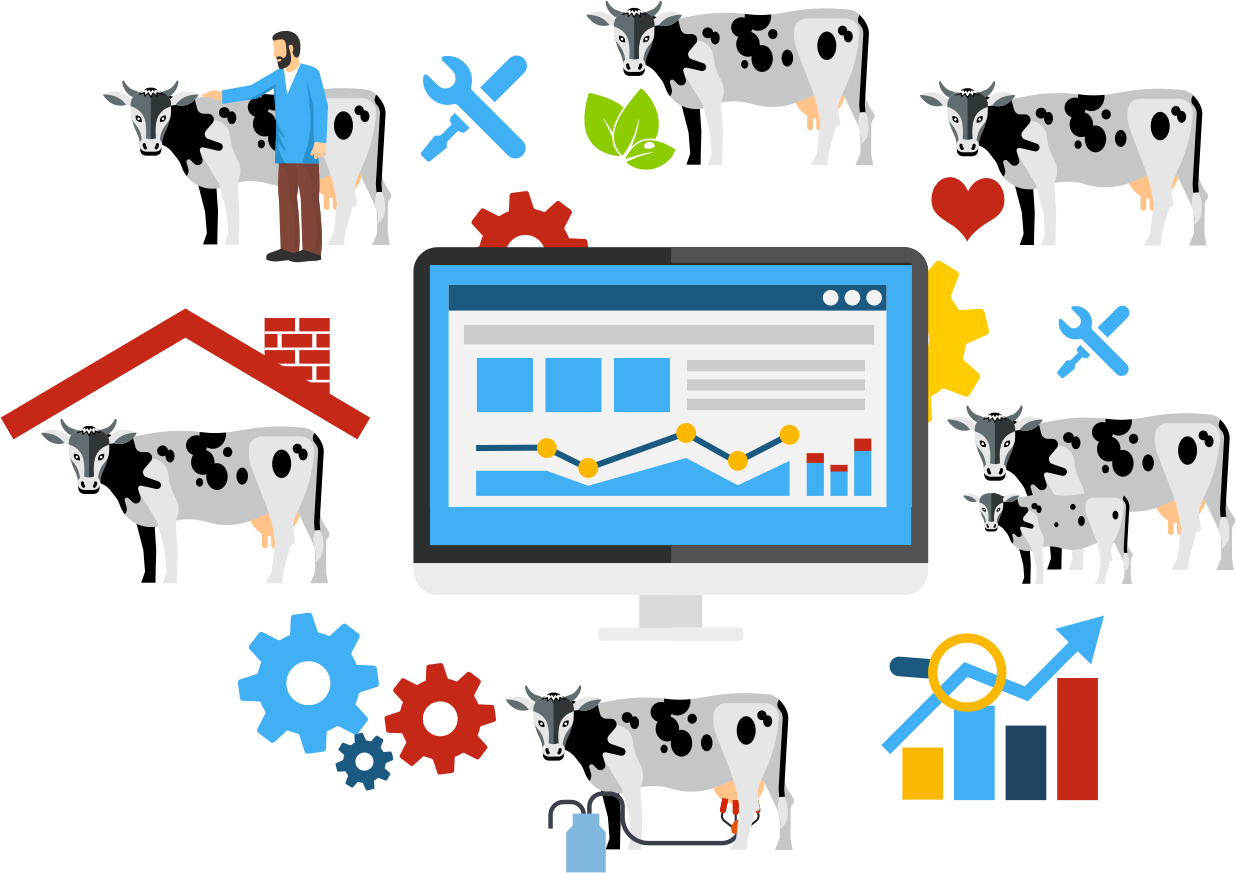 We connect to any data source on your farm to provide an objective, quantitative, non-human assessment:
Herd management system;
Milking parlors;
Feed mixers;
Feed dispensers;
ERP systems, etc.
Automation systems provide data that allows you to understand key processes, identify existing errors and shortcomings, make recommendations and evaluate their economic efficiency.
As a result of the audit, the farm receives a report with recommendations and a business case, understands where it is losing money, can establish business processes and make the most of existing resources.
Audit results
18%

increased milk yield*

66%

reduction of silage losses from total losses*

14%

reduction of greenhouse gas emissions*

23%

reducing the likelihood of developing diseases associated with digestion*
The audit also allows you to detect violations, personnel errors and correct them, establish reasonable KPIs for farm employees, reduce the cost of feed, veterinary medicine, the cost of milk production.
* - average value for clients