Speech by ALAN-IT CEO at the forum «Digitalization of Agriculture 2023»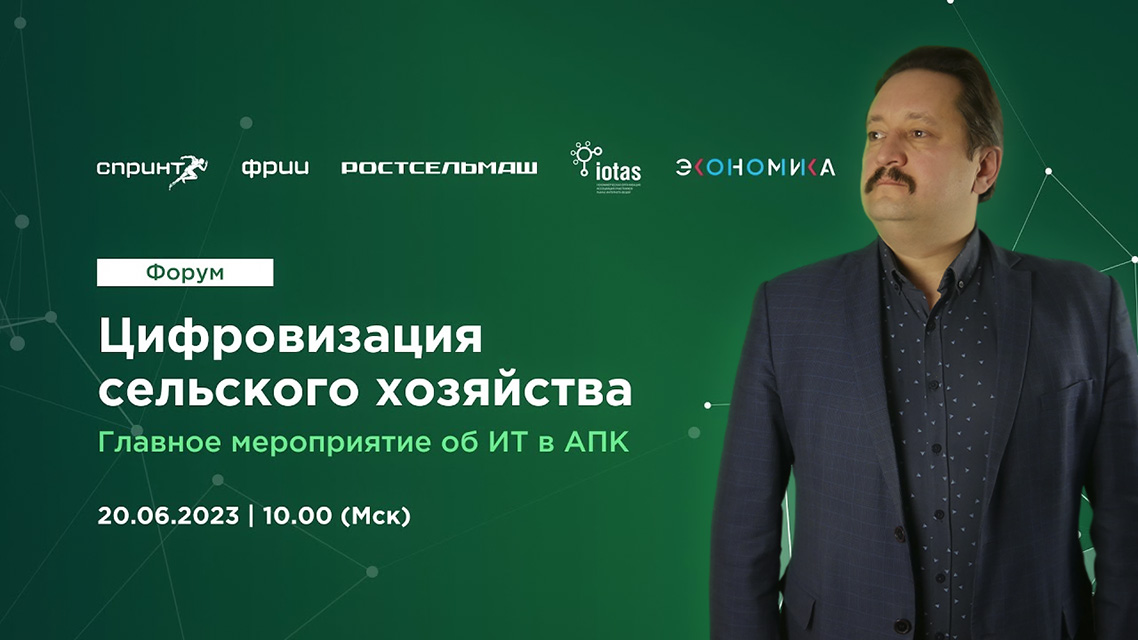 On June 20, the forum Digitalization of Agriculture 2023 was held in Moscow, the aim of which was to gather experts and heads of agro-industrial companies on one platform, review the experience of digitalization of agriculture and the agro-industrial complex of the country, and discuss the priority problems, prospects and possible risks of the industry in the new environment. The event was held at the offices of the Internet Initiatives Development Fund (IIDF) and was broadcast on the YouTube channel of the Internet of Things Association.
The forum program consisted of five blocks:
Plenary Session "Digitalization of the Agroindustrial Complex - Strategic Challenges".
Session "News from the Field - Experience in the Implementation of Digital Technology
Technological trends
Human resource potential for the digital agrarian economy
Discussion, exchange of opinions, informal communication
As part of the discussion on technology trends in the industry, joined the discussion CEO of ALAN-IT and owner of Dairy Production Analytics Alexander Elin. The topic of his presentation was "Sustainable farm by means of data analytics. Dairy Production Analytics digital twin. Digital Farm Management." In it, he explores the pressing problems of Russia's dairy industry, such as difficulties with import substitution of foreign technology, a shortage of milk, and rising production costs. Speaking about the solutions for these problems he introduces the forum participants to DPA service, the advantages given by the digital twin of dairy production and demonstrates on the example of LLC Borodulinskoye how the introduction of DPA service enabled to increase milk yield, productive longevity of the herd and the company profit.
You can watch Alexander Elin's full speech on YouTube: https://youtu.be/DwbtMOTqkLI?t=17762