The first results of the work of the smart farm LLC "Borodulinskoe"
We reported last year about the creation of a smart farm at Borodulinskoye LLC. Any digitalization begins with the introduction of automation systems. ALAN-IT specialists recommended to automate the herd management processes on the farm, and this task was implemented by ALAN-IT's partner, DJI PHARM SOFTWARE. DJI PHARM SOFTWARE is a professional in the field of automation of dairy farms, delivers and implements specialized equipment and software. To obtain objective climate information, a set of sensors was installed on farms and in silo trenches. This task was implemented jointly with ER-Telecom, which has the most extensive LoRaWAN network in the Russian Federation, and is also a federal-scale Internet provider.
This preparatory work enabled the implementation of the Dairy Production Analytics (DPA) service. It should be noted that now DPA has already connected data from other automation tools: for feed preparation and feeding - from the TMR-tracker program; for management accounting to control economic indicators that affect the cost of production - from 1C: Accounting of an agricultural enterprise, which allows you to create an almost full-fledged digital twin of a farm. At the same time, it is planned to connect additional data sources to improve the digital farm model.
As previously reported, an audit of business processes was conducted on the farm, and a report with recommendations was compiled based on the results of each month. Initially, the recommendations concerned the process of entering correct data and correct accounting in the herd management system. Objective data made it possible to conduct analytics and make recommendations directly related to various herd parameters: reproduction, insemination, PDO, long-term cows and livestock renewal. In addition, the data obtained from the sensors made it possible to determine the optimal conditions for keeping animals in the autumn-winter period. Due to such comprehensive work, it was possible to achieve a significant improvement in production indicators - an increase in milk yield by 6 kg per dairy cow as of the end of March 2022.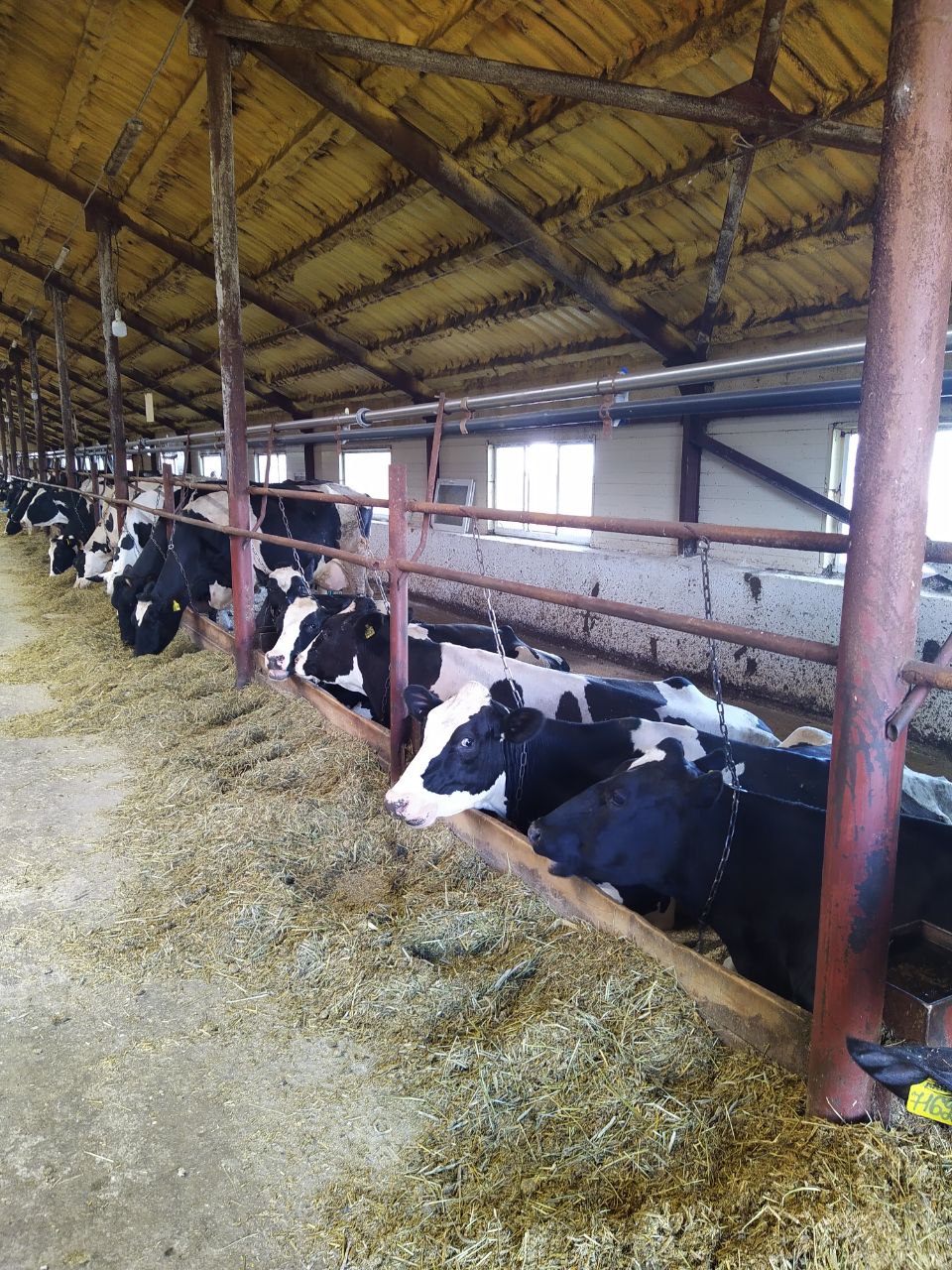 Since the project at Borodulinskoye LLC showed a significant economic effect, it was decided to create a digital farm model and a methodology that would allow farms to be assessed for the effectiveness of business processes, their optimization, staff training and reasonable implementation of technologies, taking into account the specifics of the economy and on the available resource base.
This model will be based on data obtained from existing assets, production automation tools, various sensors (climatic, technological, including those measuring the condition of animals), as well as various external data, including from open sources ( end product sales and purchasing power data, demographic data, etc.). Work on the model will allow tracking successful practices that will form the basis of the methodology for assessing and improving the efficiency of dairy farms.
This concept will be aimed at creating an optimal production process on dairy farms, taking into account the available resources, which will achieve maximum efficiency with optimal profitability of this production and related investments. In the future, it is planned to scale this successful experience to other farms.