Dairy Production Analytics
Helps the farm owner, in the absence of timely access to objective data, reduce the risk of making incorrect management decisions through the correct interpretation of data in the advanced analytics and forecasting system, and achieve production sustainability.
Every day the dairy farm loses
2000

kg of milk lose due to a violation of the milking process

2500

kg of milk is lost due to feeding errors

700

kg of milk is lost due to culling

2080

dollars a day on a farm of 1,000 dairy cows
A sustainable dairy farm through data analytics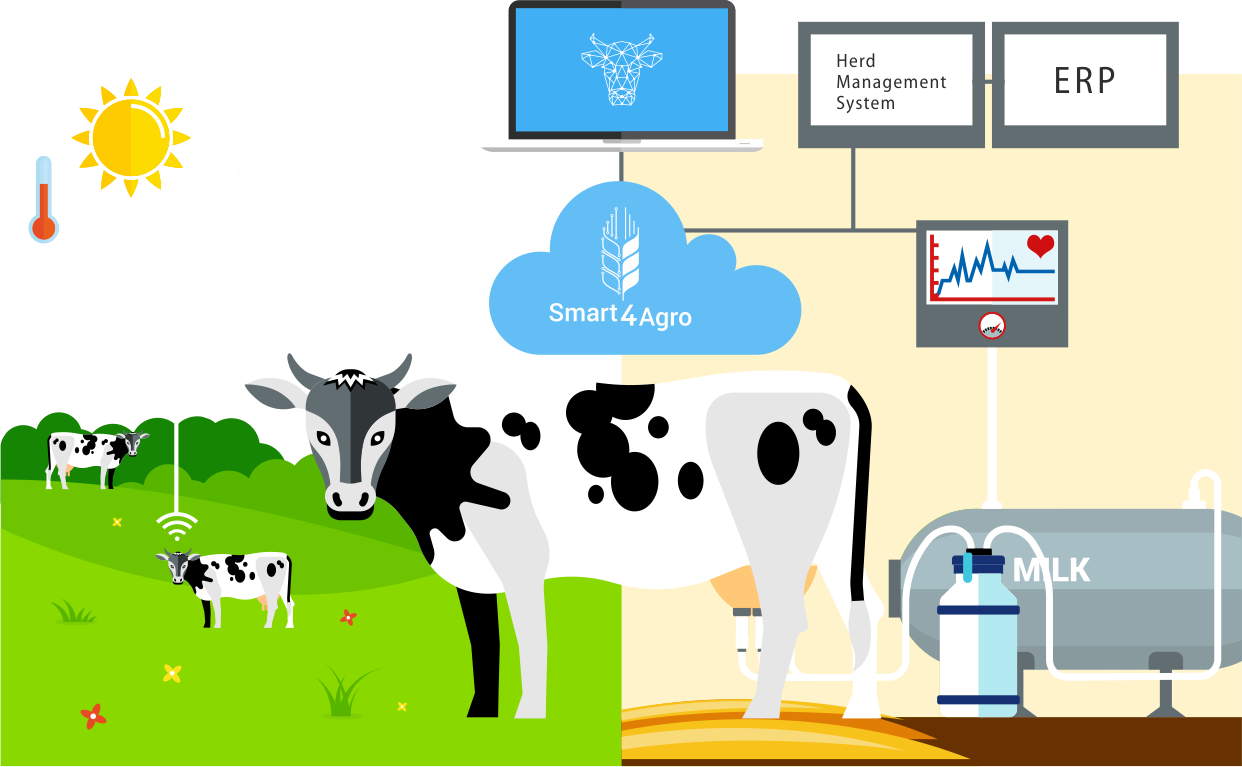 Data-driven DPA helps you make the right decisions and increase the sustainability of your dairy farm.
Components:​
Sensors and monitoring software​

Data analytics​

Visualization​

Predictive analytics​

Prescriptive analytics​
Increasing the sustainability of the dairy farm
Milking efficiency
Diet
Health
Reproduction
How to increase the sustainability of the dairy farm
Reduced heat stress losses
Lost 2,000 kg/day of milk on average during hot weather, $800/day*
Reduced losses by creating comfortable conditions for animals
The cost of ventilation equipment paid off 2 times
*average for farms with 1,000 milking heads, based on $0.4 per 1 kg of milk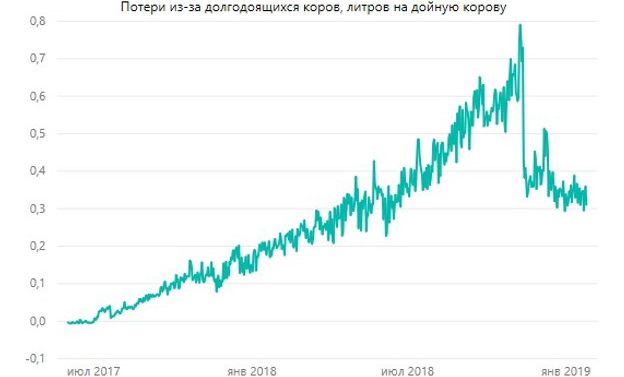 Loss reduction and culling
Lost 500 kg/day of milk
Spent on feed $667/day
Reduced losses by 2 times due to culling
Sustainability is confirmed
30+

владельцев молочных ферм

26%

increase in milk yield

2х

reduction of culling of animals and milk

667К+

dollars / year of additional profit on a farm of 1000 dairy cows
DPA. Anvantages
Online monitoring of milk production
Online herd monitoring: reproduction, illness, retirement
Prediction of milk and livestock production
Identification of unproductive cows for culling
Identification of factors affecting milk production (temperature, rations, heredity, etc)
Building a staff motivation system based on production data
Still have questions?
Contact us and find out more. All applicants will be sent a PDF file of the presentation