Dairy Production Analytics
Is a digital twin of dairy production with the ability to predict herd reproduction, milk production and animal diseases for 1-2 years or more.
Digital model
DPA combines data from internal systems and external sources, statistical data, economic indicators, data on staff, laboratory data.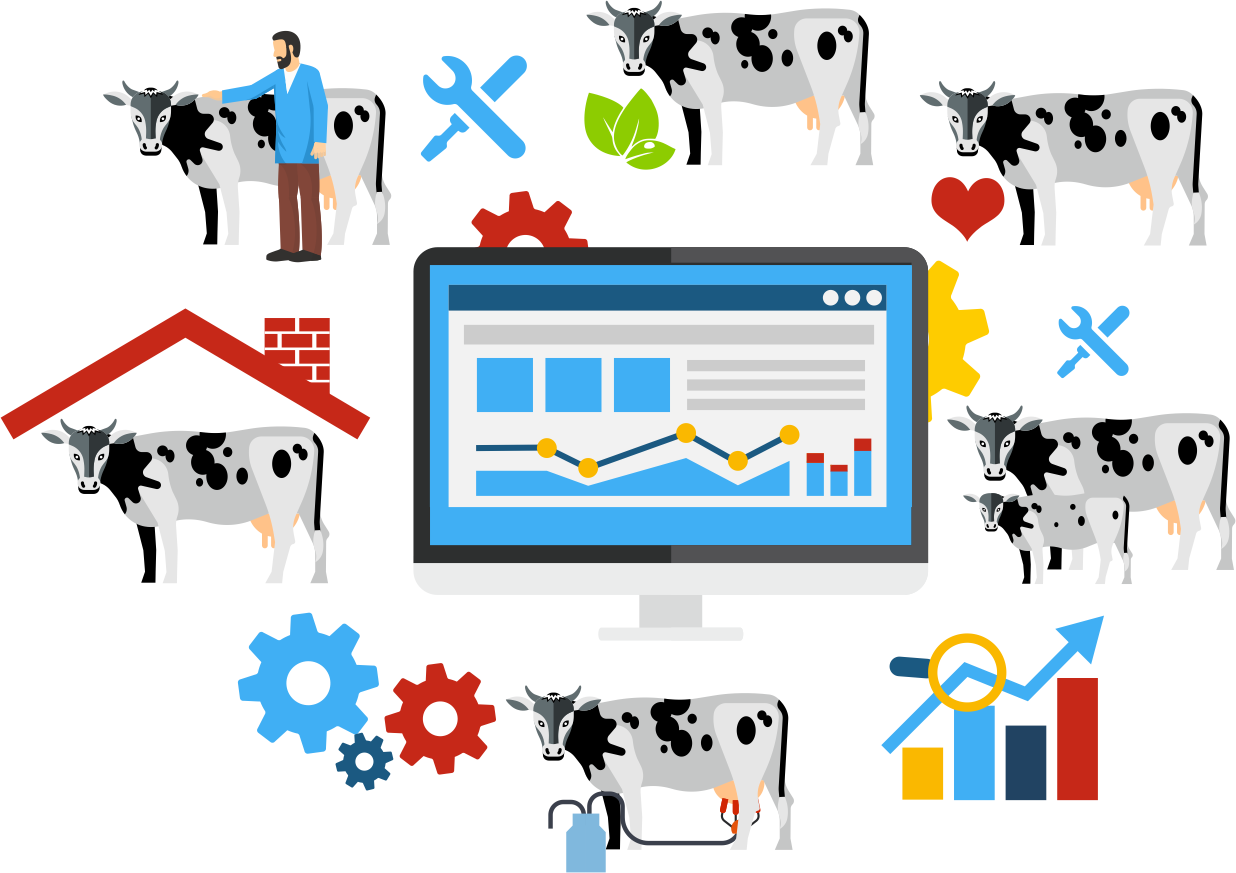 DPA allows you to reduce costs associated with maintaining cow health, labor and reproduction, as well as solve strategic business tasks: expand production and open new units.
Data in a single system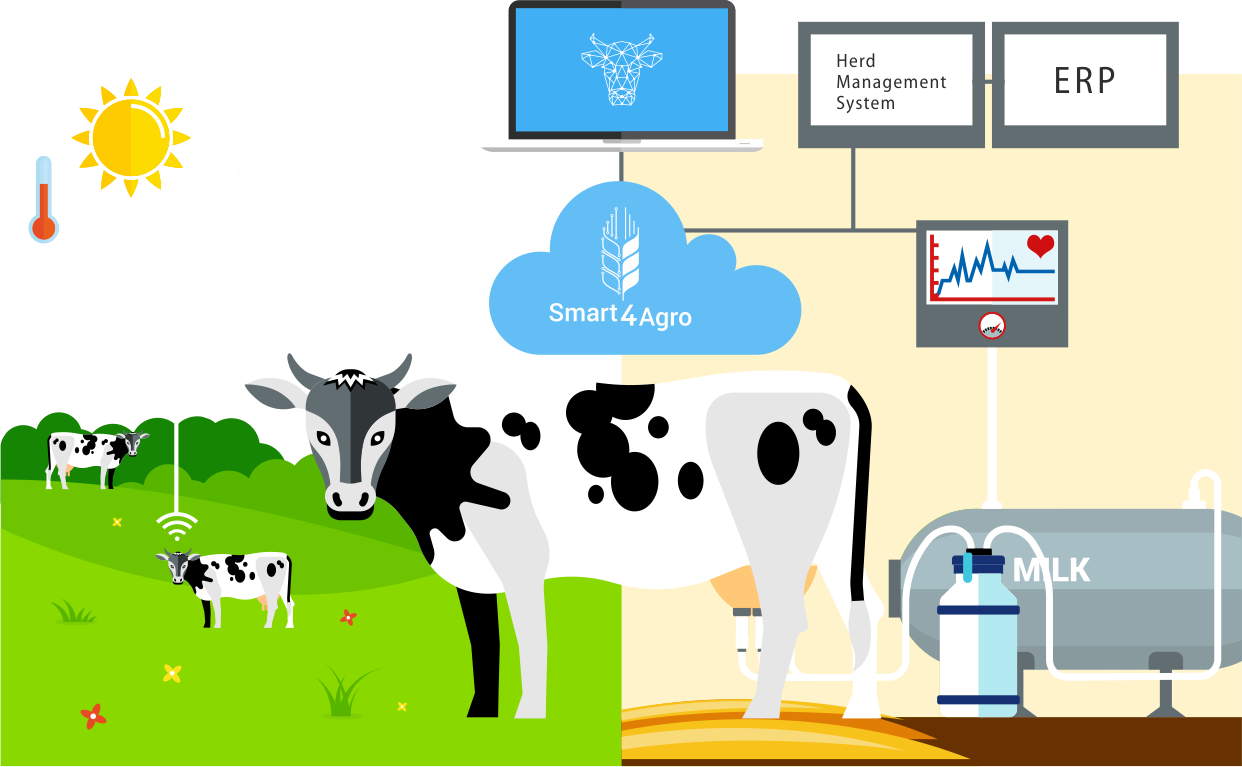 An integrated approach allows us to see a holistic picture of the integration of technology and business in the enterprise.
Components:​
Sensors and monitoring software​

Data analytics​

Visualization​

Predictive analytics​

Prescriptive analytics​
Key metrics monitoring
Milking efficiency
Diet
Health
Reproduction
DPA. Anvantages
Online monitoring of milk production
Online herd monitoring: reproduction, illness, retirement
Prediction of milk and livestock production
Identification of unproductive cows for culling
Identification of factors affecting milk production (temperature, rations, heredity, etc)
Building a staff motivation system based on production data