How to increase the profitability of a dairy farm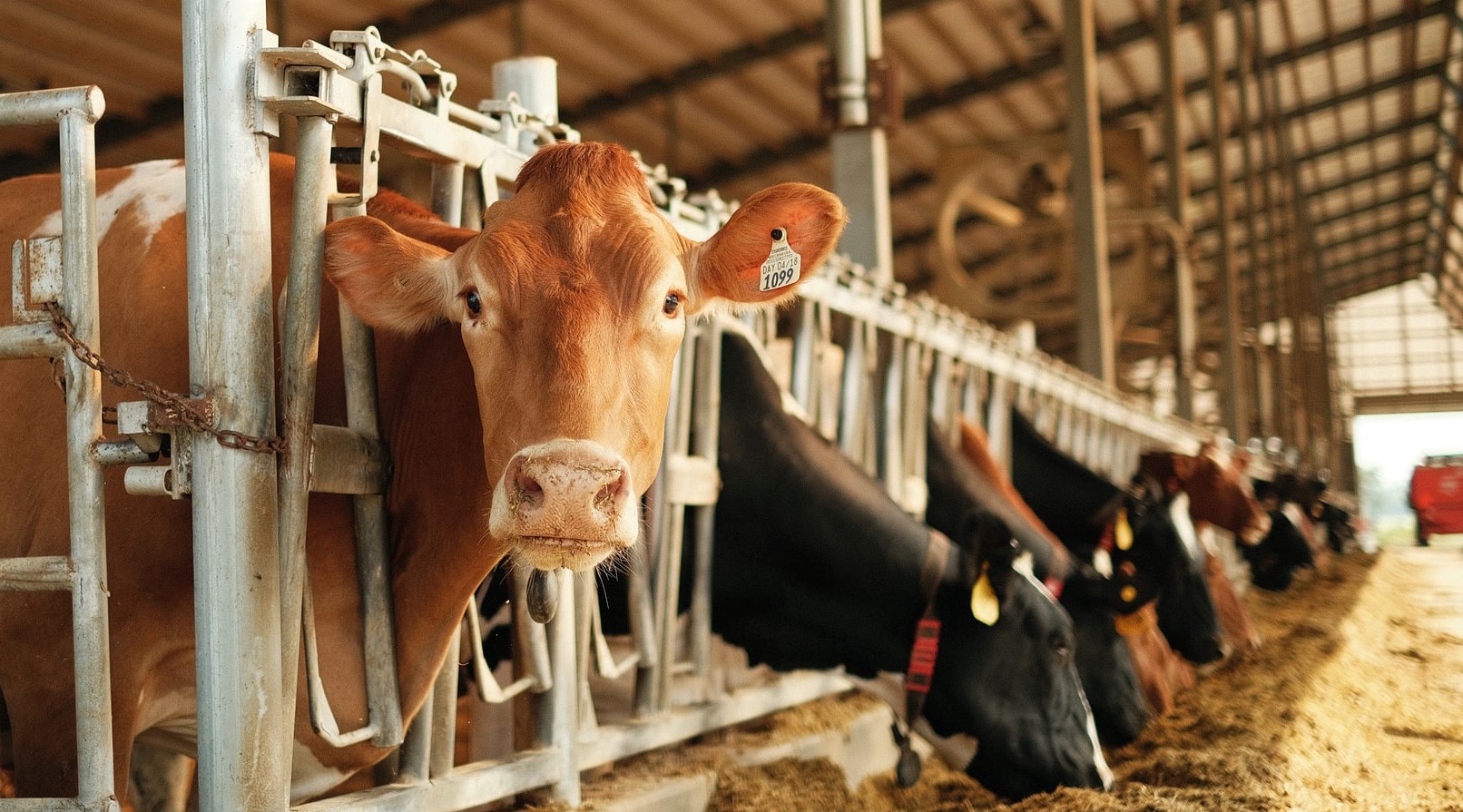 What affects the profitability of a farm? First of all, high profits, which are achieved not only due to the high productivity of the farm and the high quality of milk, but also due to lower costs for feeding, keeping animals and maintaining their health, as well as a quick return on investment. To achieve such results allows the effective management of the enterprise, which is aimed at building and improving business processes within the economy.
Modern automation tools help to build business processes on the farm, related to accounting (herd management system, accounting and management accounting system), feeding processes (software and equipment for preparing, distributing feed mixture) and milking (milking parlors). But the systems themselves remain only investments in the farm, which do not always pay off. One of the most important factors affecting the efficiency of the farm is the staff. Qualified specialists are required who are ready to learn, develop and master new technologies that, with their skills and abilities, can significantly improve the workflow. And in order for the staff to be interested in the qualitative performance of their duties, the motivation system is important: understandable, measurable indicators that a person can really influence and for the achievement of which he is paid a reward.
In order to objectively evaluate the work of personnel, an advanced analytics tool is needed that combines as many factors and indicators as possible. A kind of digital twin of the farm. A properly created digital twin allows you to see each process on the farm separately and the result of the work as a whole. Thus, you can find errors, shortcomings, an objective need for process changes or investments.
Thanks to the advanced analytics capabilities, specialists can quickly prepare reports, assign tasks and track their implementation, as well as see the consequences and results. For example, it would be logical to expect a decrease in milk yield for a group of animals that have been vaccinated. However, if milk production has declined across the farm as a whole, then the issue may already be feed quality, possible violation of milking intervals, or uncomfortable housing conditions (temperature, humidity, dirt, limited access to water, and so on). Or a decrease in milk yield due to the fact that the premises are designed for 200 heads, and in fact there are 230 of them - because of this, not all animals have access to the feed table, water, which directly affects productivity. Each such situation can be analyzed, conclusions drawn and appropriate actions taken.
As you can see, we are mainly talking about changing the processes on the farm, and not additional investments, when productivity is tied to increasing the cost of feeding or acquiring animals. The most ordinary farm can achieve profitability, and the larger the farm, the more efficient the management must be, because among the large volumes one can not see systemic errors that lead to missed opportunities.
What is worth investing in on a dairy farm?
1. As mentioned earlier, in effective management, which consists of technological equipment and qualified personnel (investments in training).
2. In the feed base. Farms often reduce costs significantly when they prepare their own feed and monitor its quality. When this process can be controlled (for example, moisture or dry matter content in the silage can be controlled through sensors and monitoring systems), the risks of feed spoilage and that such feed will end up on the table are reduced.
If we are talking about the purchase of feed, then you can face a marriage and here you need to protect yourself with appropriate agreements that would guarantee coverage for damage to the farm in the event of the supply of improper feed (in this case, it will be important to prove that it was the feed that affected the reduction in milk yield, animal disease, and this can be done thanks to the digital twin, in which all processes are recorded).
3. In clean water. It is important to monitor the quality of the water supplied to the animals and the cleanliness of the drinkers, as well as the volume of its consumption. Everyone knows that if the animal does not drink enough, then milk production decreases.
4. Herd health. In order to maximize milk yield and minimize milk culling, it is necessary that all animals are healthy and the number of lactations per animal increases. In fact, we must ensure the growth of productive longevity over 3.5 lactations on average for the herd (4 or more). Therefore, investing in cow health is one of the most important factors for profitability. Typically, farm profitability is directly affected by these common diseases: mastitis, metritis, ketosis, reproductive problems, lameness.
Controlling the risk of mastitis with modern technology can be one of the easiest ways to increase profits on a farm. We talked more about mastitis earlier in an article about mastitis on a farm and why it is terrible for an investor. If you want to learn more about modern methods of mastitis control, you can apply for a consultation by filling out the form below.
5. Herd renewal. Proper culling of animals significantly reduces costs, when feeding a low-productive cow is unprofitable, then it must be replaced, and this requires significant investment. In this case, it is important to make the process manageable and calculate the profitability of such decisions every time. Keep livestock for subsidies, invest in the purchase or rearing of heifers. Buying heifers is usually cheaper than raising your own livestock, but in the second case, the farmer understands the productivity of future cows, and when buying guarantees, it is much less. Modern technologies make it possible to model various scenarios for the development of events, as well as provide forecasts for at least 1.5 - 2 years in terms of herd structure and milk yield, respectively.
Proper management of these aspects on a dairy farm and timely investment can achieve impressive results. On average, for our clients, based on 1000 dairy cows, we increase milk yield by 26% or more, reduce the culling of animals and milk by 2 times, and allow the farm to earn from 40 million rubles. per year of extra income.
If you are interested in increasing the profitability of the farm, then we will tell you how to achieve this. Fill out the form below or email us at info@smart4agro.ru and our specialists will contact you.