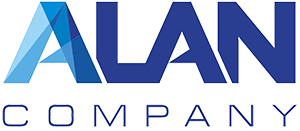 ALAN company has been successfully operating in the IT market for 29 years. We have been engaged in analytics and forecasting for more than 13 years, and for the last 7 years we have been developing services for agribusiness.
Smart4Agro covers four main areas of agribusiness - analytics and monitoring of open ground, closed ground, storage of agricultural products and livestock (cattle, poultry and pig farming). Smart4Agro combines all our experience in Big Data, business intelligence and IoT. To create our services, we use not only the sensors of our partners, but also develop our own devices. So we developed sensors for silage, granaries, vegetable storages (beets, carrots, potatoes) and fruit storages.
The state employs PhD in physical and mathematical science and PhD in technical sciences. The company works closely with specialized universities and hires students. In addition, the company conducts research activities in various fields, for example, in predicting diseases of agricultural animals.