The developer of Smart4Agro platform celebrates 28 years since the foundation of the company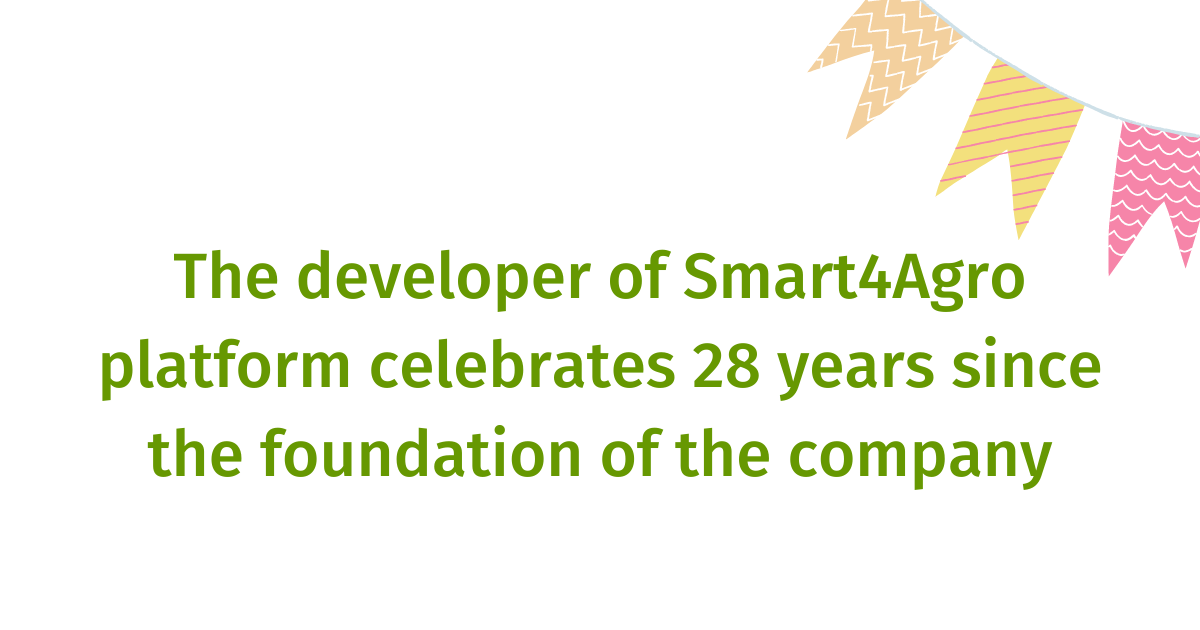 ALAN Company celebrates 28 years. We accept congratulations and want to share what we did this year! You may know that we have been developing our own analytical services for 6 years:
In addition, we use Big Data, Machine Learning and AI technologies to provide predictive and prescriptive analytics.
A separate serious area of ​​work in the company is the Internet of Things, and there are a number of our own developments for agriculture for monitoring the external and internal environment, maturation and storage of silage, etc. We have also developed a universal IoT service, which consists of software for receiving and processing data from various devices and services and the ALAN IoT web application - software for monitoring, analyzing data, working with users, configuring sensors, configuring and sending notifications, displaying data on the map. We will talk about it in more detail soon.
We are also working hard to simplify and expand the functionality of the Business Scanner service, for example, we added automatic analytics and a number of new reports to the service. In addition, we understand that it is not enough to provide an analytical tool, we also need to teach how to work with it, help in interpreting the data so that the effect for the business is noticeable and faster. Therefore, we focused on providing training and mentoring services, and also offer Business Scanner users the outsourcing of certain processes, such as marketing or analytics. And now we are focused on projects to create full-fledged end-to-end analytics for our clients, we are talking not only about marketing, but also sales, HR and other processes.
Since 2020, we have been developing a network of partners around the world on our platform for agribusiness Smart4Agro, and in our community, at the moment, there are more than 1,500 interested specialists and about 100 partners.
We have a large number of ideas and developments, so we will delight you with news in the new year and offer more and more useful solutions for your business!