Results of the AGROS 2021 conference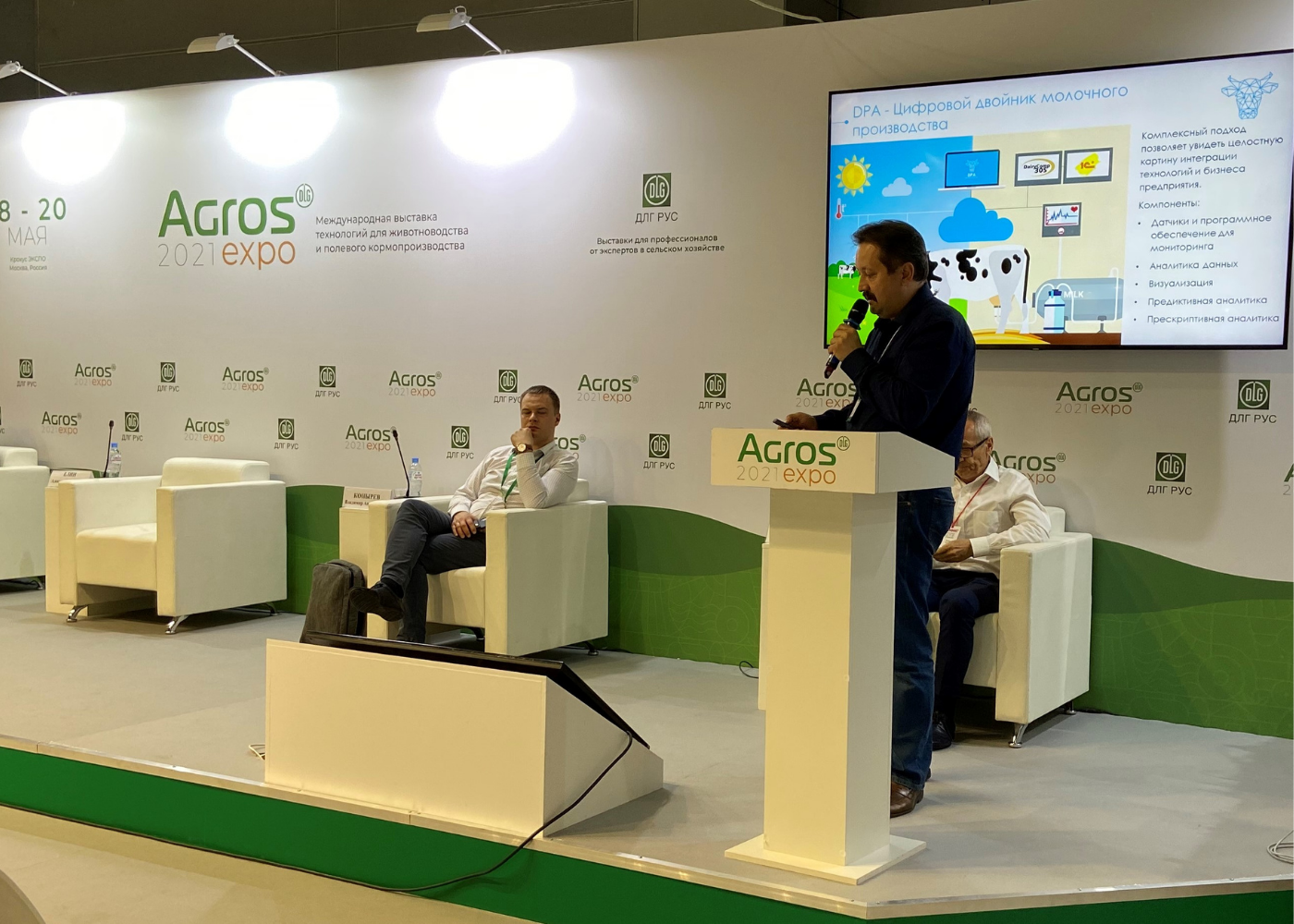 From May 18 to May 20, the international exhibition AGROS was held, in which the ALAN-IT company took part, which presented the analytical services Smart4Agro.
Alexander Elin spoke at the seminar "Digital transformation of the agro-industrial complex" with the digital twin of dairy production DPA.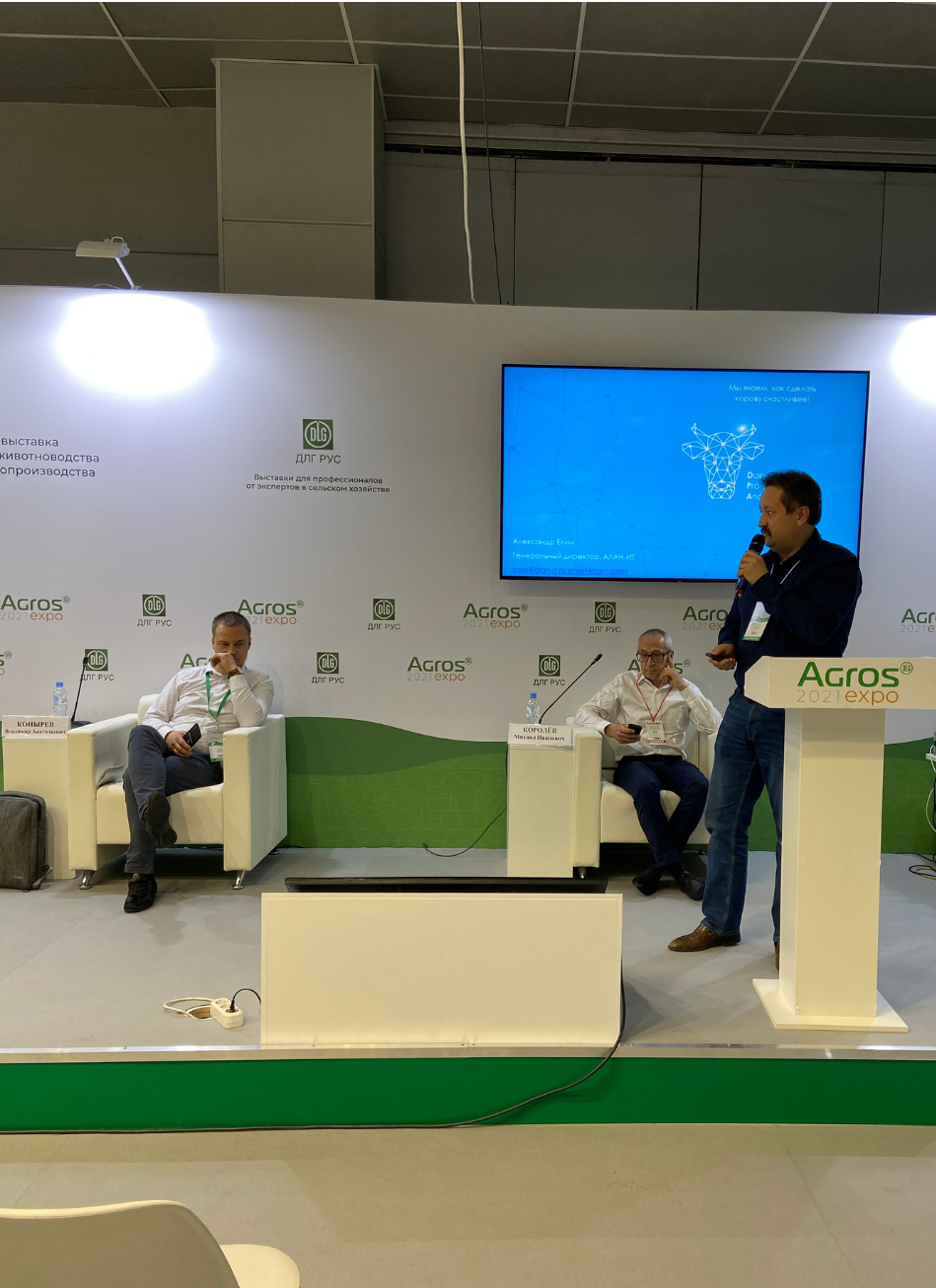 During the conference, a number of meetings were held with partners who are engaged in the automation of processes on the farm - manufacturers of herd management systems, barn halls, feed mixers, robots. In addition, negotiations were held with seed supply companies and consulting companies.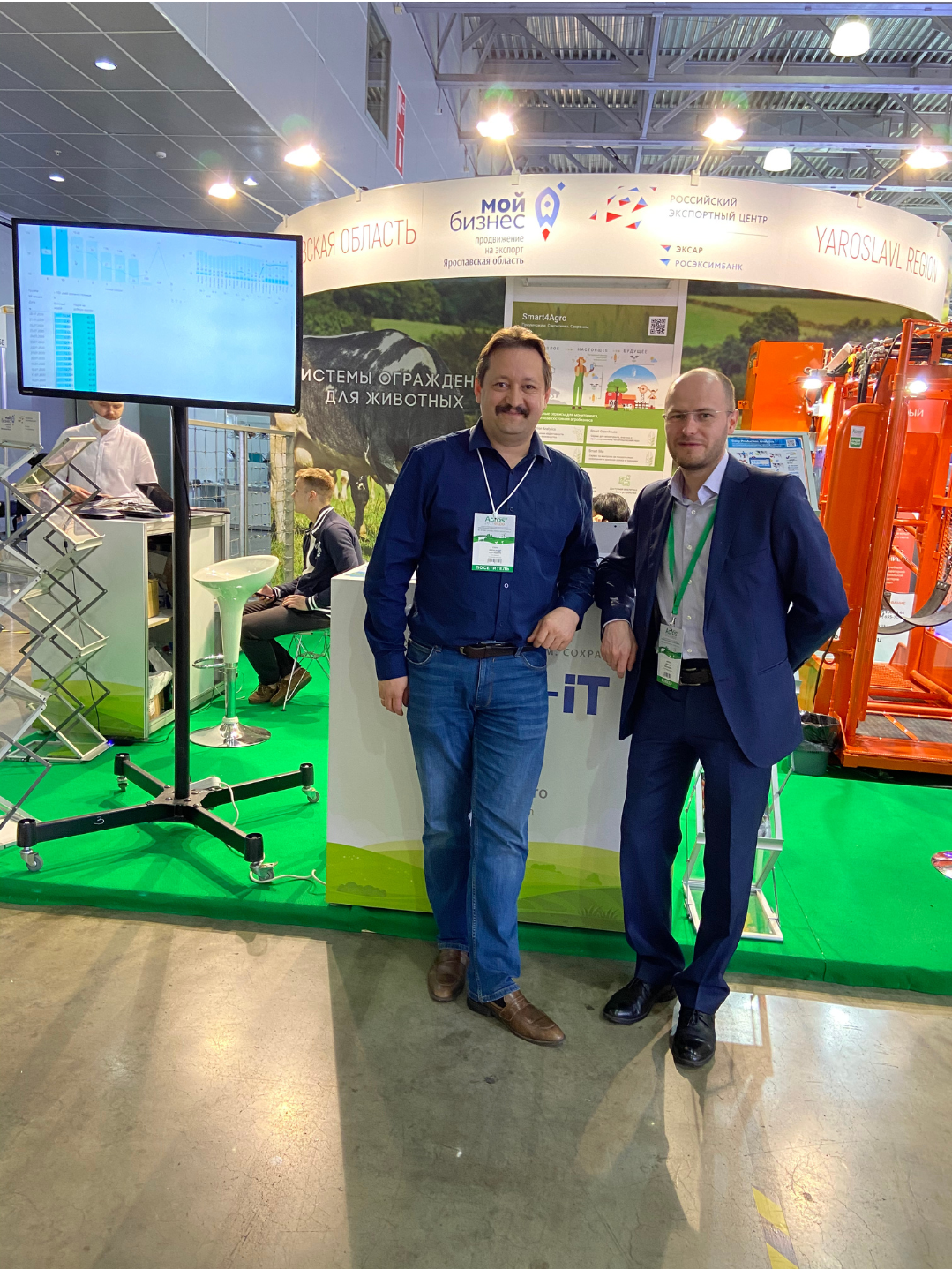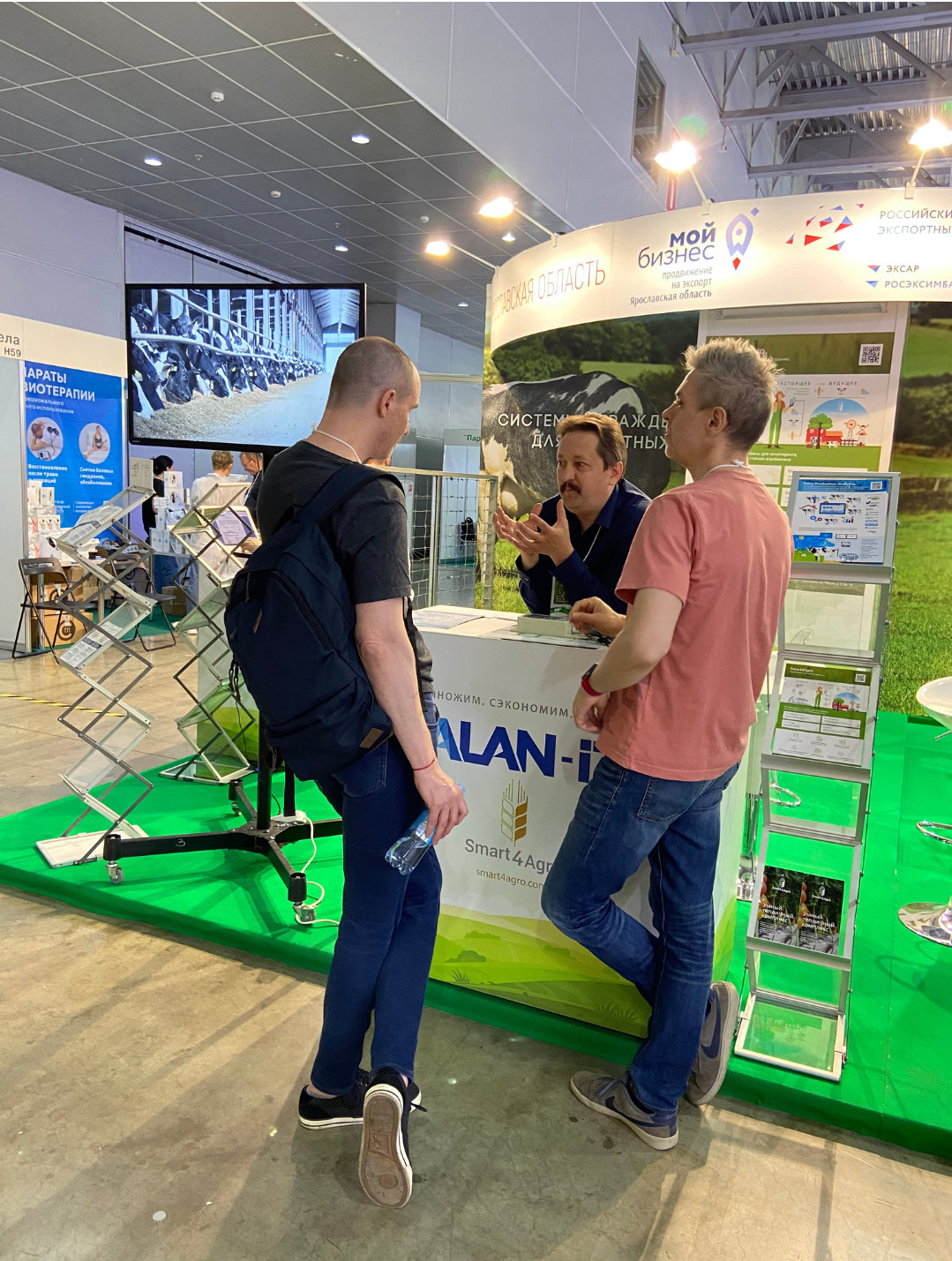 Potential partners showed great interest in the competence of ALAN-IT in the field of big data processing, video analytics and the development of IoT devices.