Participation in the forum "Digital Agricultural Holding: Technological Innovations and Economic Effects - 2020"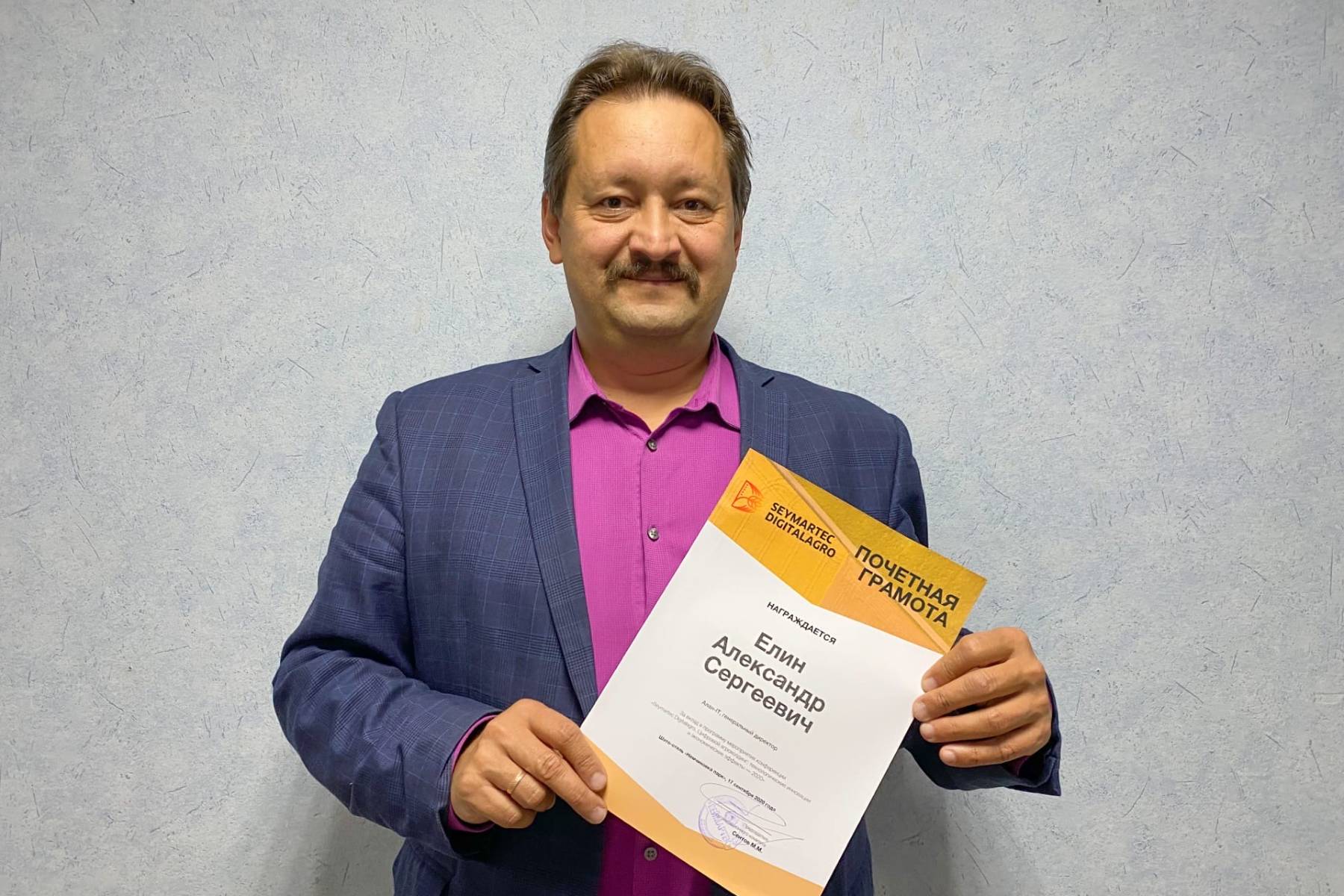 On September 17, SEYMARTEC held an international conference "SEYMARTEC DIGITALAGRO. DIGITAL AGROHOLDING: TECHNOLOGICAL INNOVATIONS AND ECONOMIC EFFECTS-2020".
The conference was attended by over 200 delegates from more than 10 countries. Participants listened to more than 35 reports on key issues of the event:
The digital revolution in the agro-industrial complex,
Precision farming and animal husbandry,
Automation and robotization,
IoT in agriculture,
The economic effect of implementing advanced IT solutions,
Human resources: developing the competence of employees in the era of digital transformation.
ALAN-IT Company, as an expert in the field of smart agriculture, presented to the audience the report "Dairy Production Analytics - an intelligent service of a digital platform for dairy production. Predictive and prescriptive analytics of milk production efficiency".
Within the framework of the report, the head of the ALAN-IT company Alexander Sergeevich Elin especially emphasized: "The introduction of modern digital services at the enterprise will not solve the problems. The leader needs to be able to use analytics and apply its results to decision-making".
As a result of the conference, the delegates of the ALAN-IT company managed to reach agreements with several companies to launch pilot projects in the field of smart agriculture.