Dairy Production Analytics is a participant of the AGTECHINVENTUM international online pitch session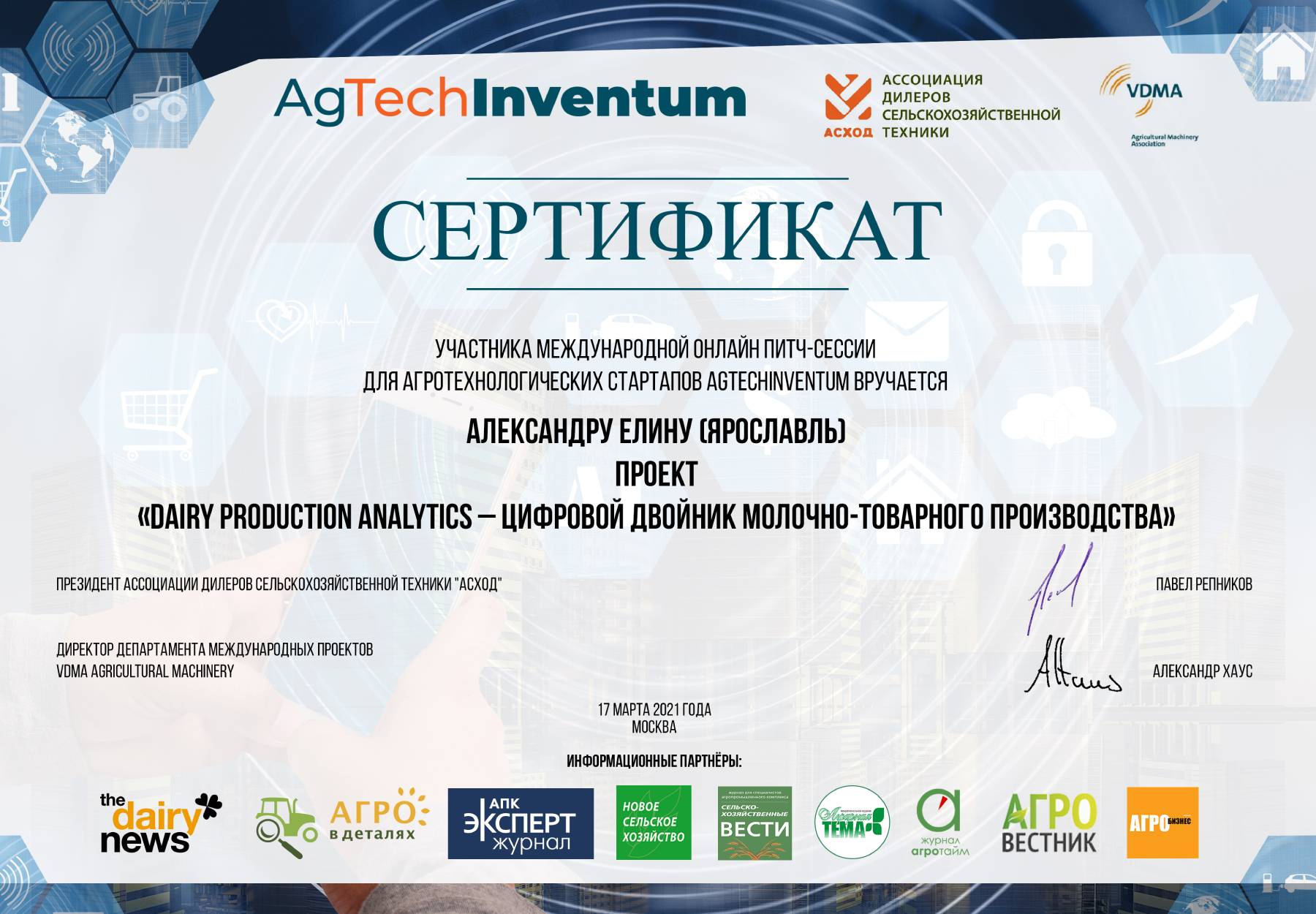 On March 17, 2021, the Association of Agricultural Machinery Dealers held an international online pitch session for agricultural technology startups AGTECHINVENTUM.
AGTECHINVENTUM is an international platform created by agricultural business professionals to find, evaluate and implement breakthrough digital solutions in agriculture and food production.
Preliminary applications from startups were accepted until March 12. Based on the results of consideration of applications, the Expert Council selected the most interesting projects that were allowed to participate in the pitch session with investors and potential clients.
DPA service was selected by the members of the Expert Council to participate in the pitch session. Alexander Elin presented the project "Dairy Production Analytics - the digital twin of dairy production" and shared ideas for increasing the efficiency of a dairy farm.
Participation in the AGTECHINVENTUM pitch session allowed DPA to meet new potential partners and broadcast its ideas to the most interested market participants.