ALAN-IT takes part in the AGROS exhibition for the third year in a row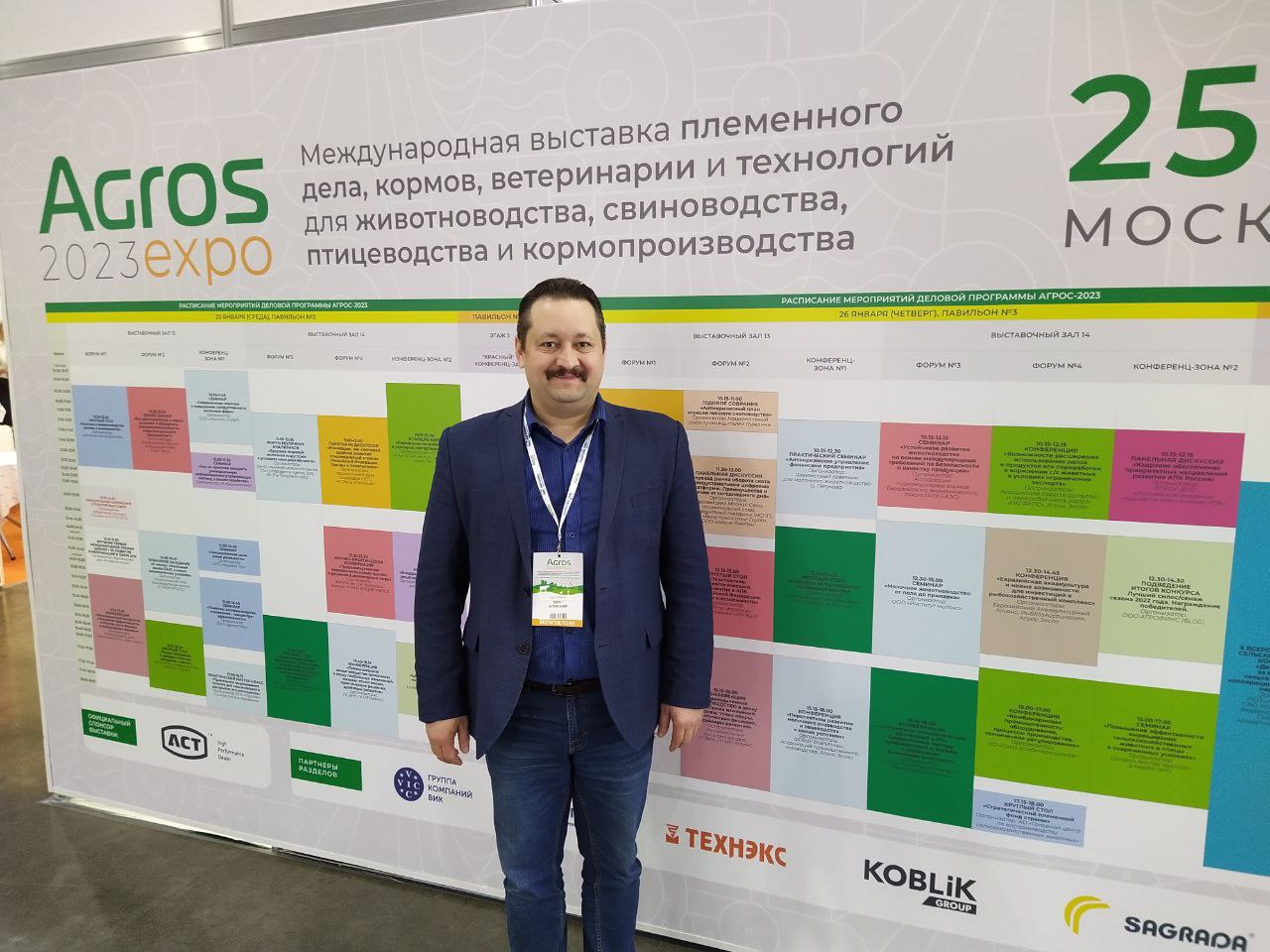 AGROS is an international exhibition of breeding, feed, veterinary medicine and technologies for animal husbandry, pig breeding, poultry farming and feed production, which takes place annually at Crocus EXPO. In addition to visiting the booths, participants are always waiting for a rich business program with expert presentations and round tables.
ALAN-IT visited the exhibition for the third time. In 2021, the company was present at the booth with its Smart4Agro platform and Dairy Production Analytics analytical solution for dairy farms. In addition, Alexander Elin, General Director of ALAN-IT, delivered a demonstration of DPA at the business program.
In 2022, just like this year, Alexander Elin visited the exhibition and held a series of meetings with partners. The meetings discussed the development of cooperation in the direction of dairy farming and the provision of comprehensive services for farms. This is not only about automation on farms, which ALAN-IT partners help to implement, and increasing coverage among those who have connected to the Dairy Production Analytics service, but also the provision of consulting services to support dairy farms.
ALAN-IT decided to change the approach to the provision of analytics services due to the increased need of clients for consulting support and include consulting in the DPA service. Often, specialists on the farm do not have enough knowledge or skills to work with advanced analytics tools, so at the end of 2021, ALAN-IT began to prepare analytical reports for a number of its clients. The analytical report is a slice of data that shows the dynamics of the situation on the farm and the results of key business processes related to milking, feeding, reproduction and animal health. Thanks to the synchronous work based on the recommendations in the reports, the farms achieve impressive results - milk yields increase by an average of 30% or more per year with minimal costs for feeding, veterinary and reproduction.
In addition, the exhibition discussed joint work on the ALAN IoT Application Internet of Things service, which received registration in the Russian Software Register in December 2022. The ALAN IoT Application service has the possibility of extensive application in various areas of agriculture.