ALAN IoT Application
A service for collecting, receiving, transmitting and processing data from various devices, monitoring incoming information, analyzing data received from devices and systems, working with users, setting up and sending various notifications, displaying information and current data from devices on a map.
Scope of application
The service is suitable for use at the following facilities:
Dairy farms;
Pig breeding enterprises;
Poultry enterprises;
Premises for storing veterinary drugs;
Greenhouse facilities;
Storage facilities for fruits and vegetables;
Floor-type granaries;
Warehouses;
Server rooms, etc.
How it works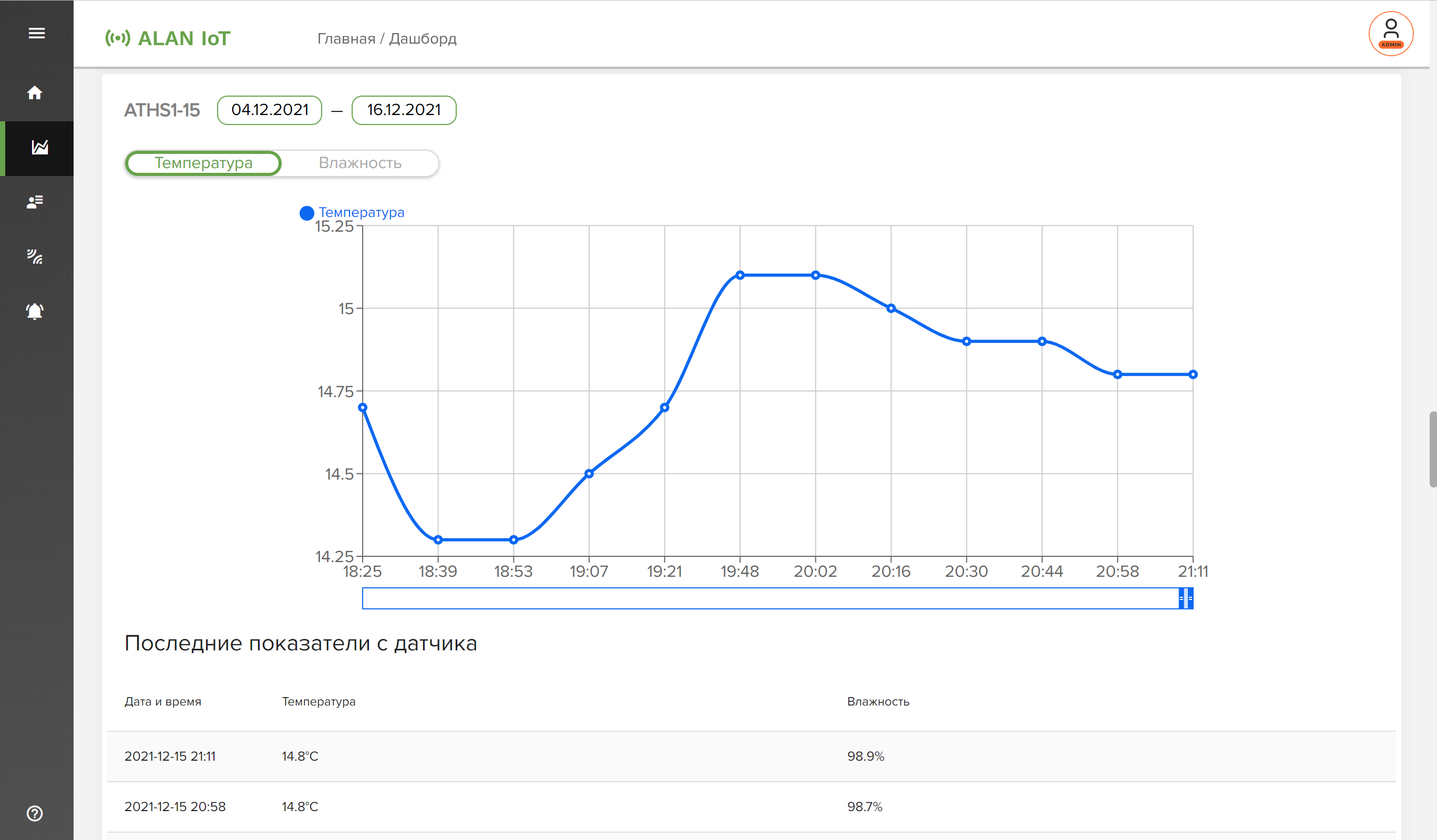 Depending on the location of the sensors, various scenarios for responding to changes in the climatic situation at the facility are being worked out. In addition, ALAN IoT Application collects data in such a way that it can be used for forecasting and advanced analytics both in ready-made services of the Smart4Agro line - Smart Greenhouse, Smart Storage, Smart Silo and Dairy Production Analytics, as well as in individual industry solutions with predictive and prescriptive analytics.
Solution Benefits
Connection to external data sources
Predicting the volume of production and storage
Analytics and selection of optimal conditions
Informing in case of deviations e-mail/telegram
Monitoring key parameters