Sustainable dairy farms and Smart4Agro services at the Agroprodmash exhibition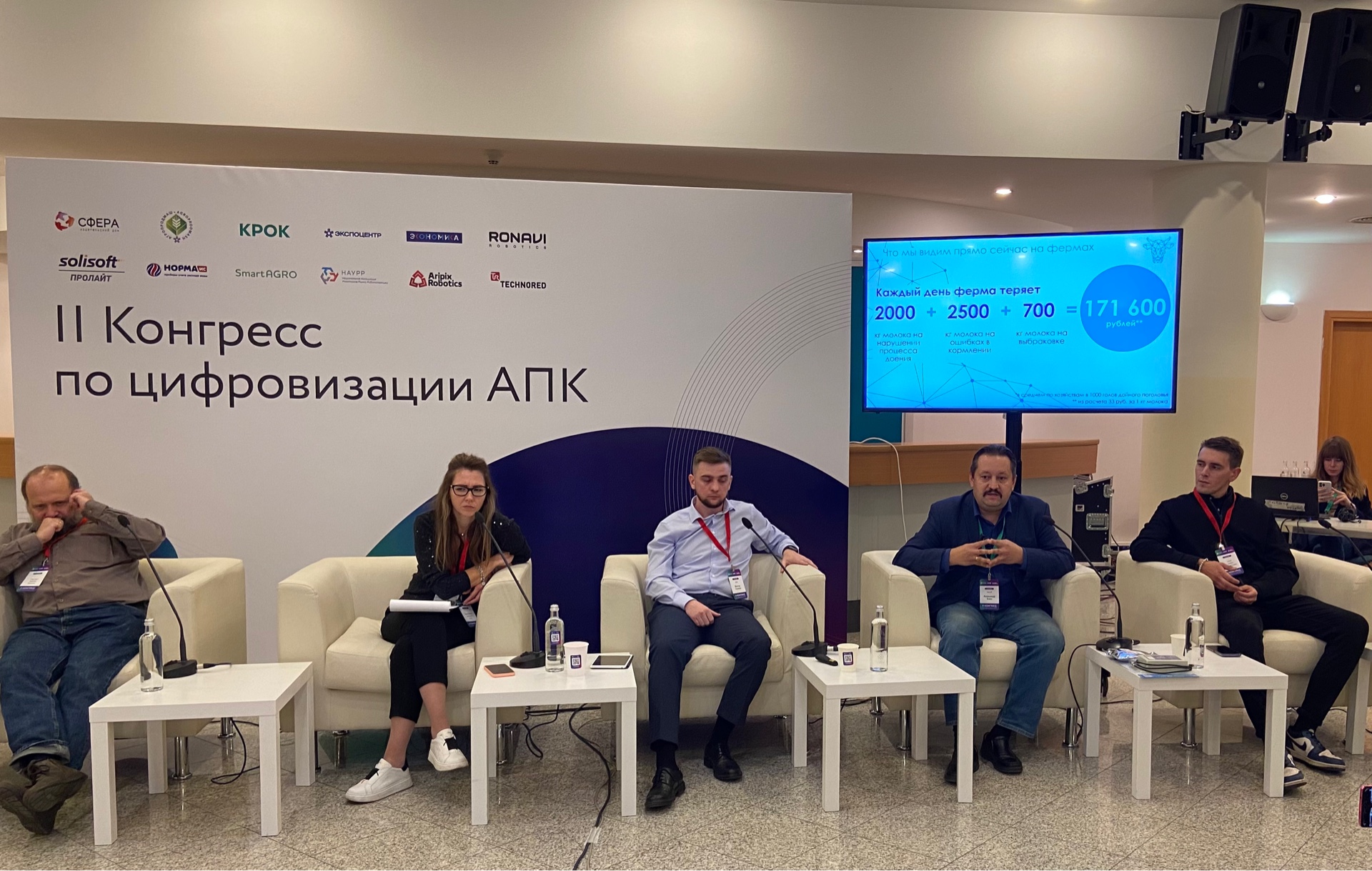 On October 11, Alexander Elin spoke at the II Congress on the digitalization of the agro-industrial complex as part of the 27th international exhibition Agroprodmash.
The report was at the panel discussion "Advanced IT solutions for quick wins: innovations and successful cases", where special attention was paid to already implemented projects.
Alexander Elin spoke about the practical application of Dairy Production Analytics, about the effect a dairy farm gets when using the service. The entire product line of the Smart4Agro platform was also presented. Especially the solution for closed ground - Smart Greenhouse.