Reasonable culling of cows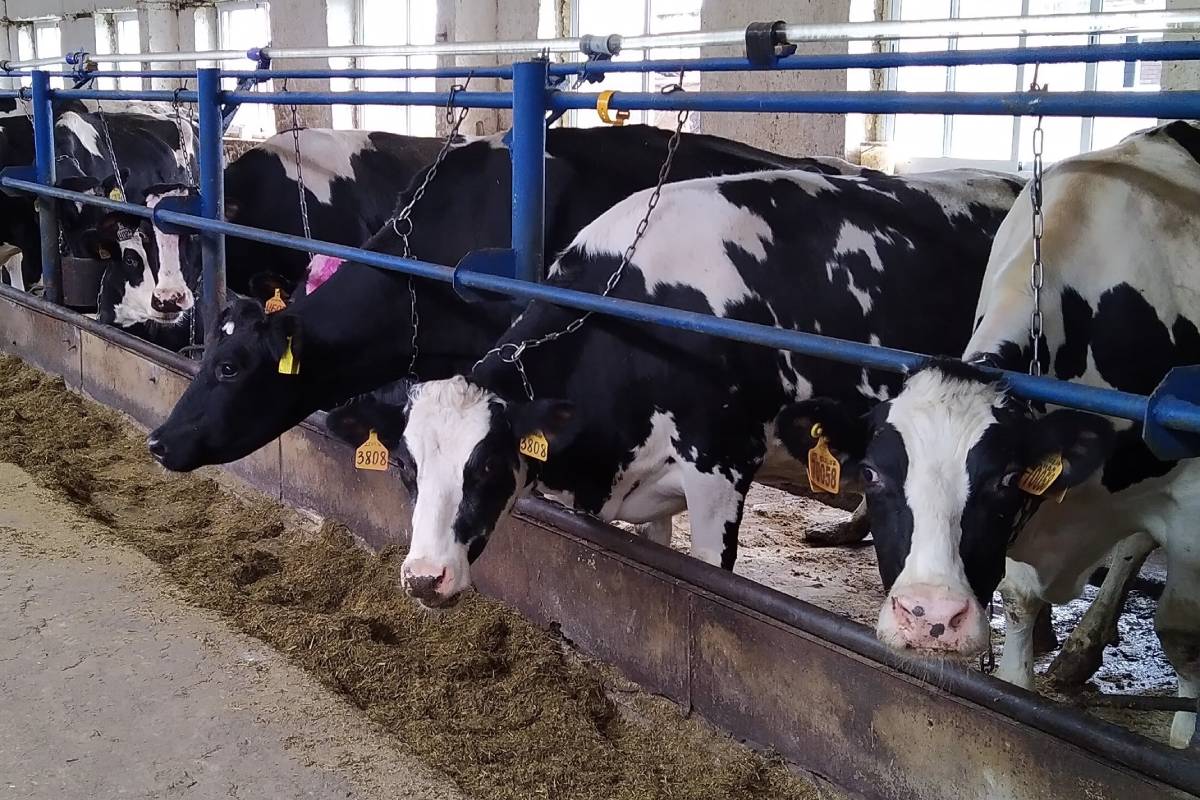 To maintain the required level of profitability of dairy production, farmers regularly cull cows for age, disease and loss of reproductive function.
Despite this, there are still animals on the farm that do not give the required amount of milk, do not inseminate, consume feed and, thus, bring losses to the owner of the farm.
There are 3 reasons why ineffective cows stay in the herd:
1. Inattention of the animal technician and veterinarian. It happens that specialists monitor the herd poorly: systems of halls with automatic milk yield detection signal that milk production is low, but employees do not take any measures and do not look for reasons. To solve the problem, it is necessary to understand who is watching specific animals and why measures are not being taken.
2. Compliance with the milking livestock. A situation where a farm, in order to meet the conditions for granting subsidies or quotas, is obliged to maintain a certain number of cows and therefore cannot get rid of unsuitable animals. The problem can be solved by timely reproduction or purchase of replacement young animals.
3. Good genetic indicators. If an animal has good genetic characteristics, but for some reason does not hide, it continues to be kept, focusing on good genetics. A more detailed analysis of the situation is needed, including the order and quality of the work of the insemination technicians.
Most often, low milk yield is a problem for long-milked cows. To avoid losses from their maintenance, the owner of the farm must first of all understand the costs of keeping one cow and the minimum level of milk yield that is necessary to cover the costs; track the level of milk yield and make decisions quickly.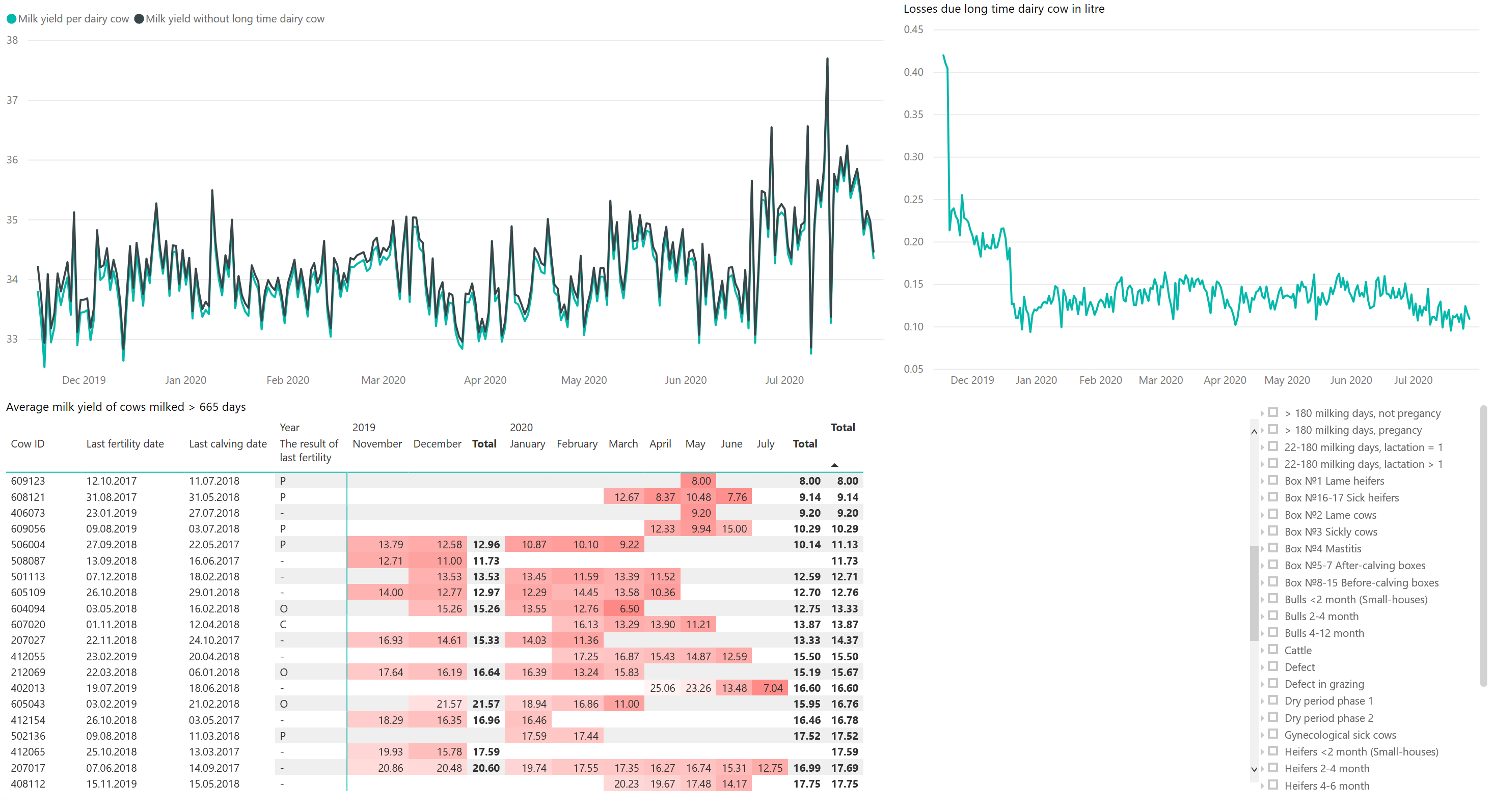 For example, in the screenshot above, we see that for a farm, the profitability threshold for milk production is 25 kg per day. If a cow on the farm produces 25 kg of milk per day, then the costs of feed and maintenance are covered. Milk yield below 25 kg per day means losses for the farm. The saturation of red signals a strong deviation from the norm.
If there is no relation to herd size and we see that the cows are not profitable, it is necessary to make a list and assess whether something can be done. If there are no options for improving the situation, then it is necessary to cull the animals.
Using Dairy Production Analytics on a farm allows you to get a list of animals to make a decision almost instantly.
Contact us to learn more about Dairy Production Analytics and make your farm more efficient.