Automation as a basis for analytics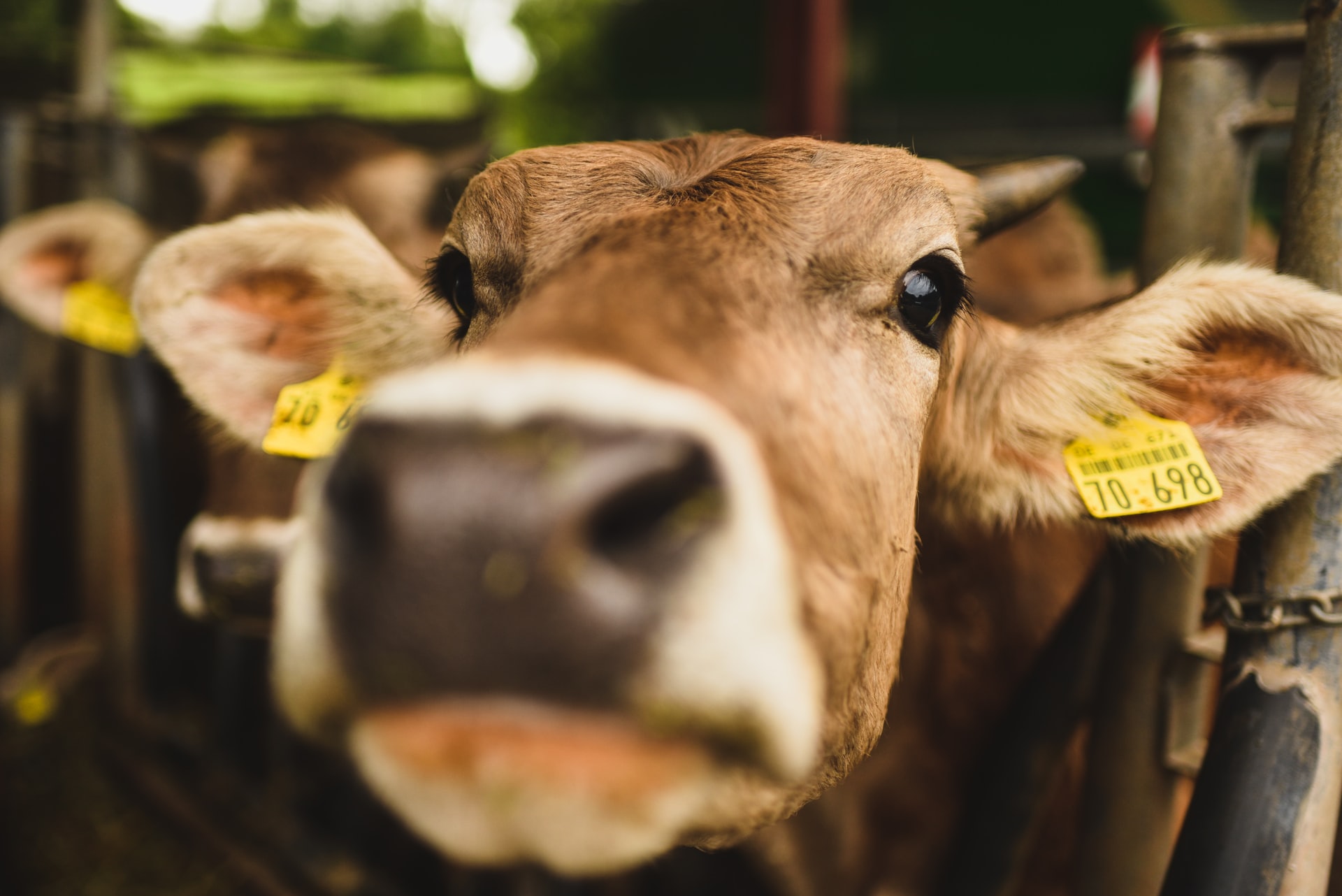 In this article, we would like to touch upon an important aspect related to production, processes, regulations, which, unfortunately, is sometimes overlooked by the owners and managers of dairy farms. We are talking about automation systems and the data that these systems enter and in which they are processed. Probably, it is already difficult to imagine a modern farm, which does not have a herd management system, milking parlors, personnel, feed production, feed preparation and feed distribution. Some processes on the farm are simply impossible without such automation systems, but the presence of these systems does not guarantee the efficiency of the farm and the expected production results.
Based on the data on the audit of farms by the specialists of our Dairy Production Analytics service and our partners in different countries, we see the following issues in this matter:
Complete or partial absence of reliable data in automation systems to control production processes
Lack of qualified personnel who enter non-automated data manually into automation systems
Lack of regulations for entering this data
The lack of a unified data entry format, in which one operator can enter some values, another - completely different, but ultimately implying the same information (for example, one operator enters the animal's disease "Mastitis" into the herd management system, another "Mast", "Mast . "," M ", etc., in fact implying mastitis, but for the automation system these are, nevertheless, different values ​​of the indicator)
Lack of analysis of this data at the level of automation systems (the main argument is that there is inaccurate data, we have nothing to analyze there!)
And the most important thing is the lack of understanding why all this data is needed.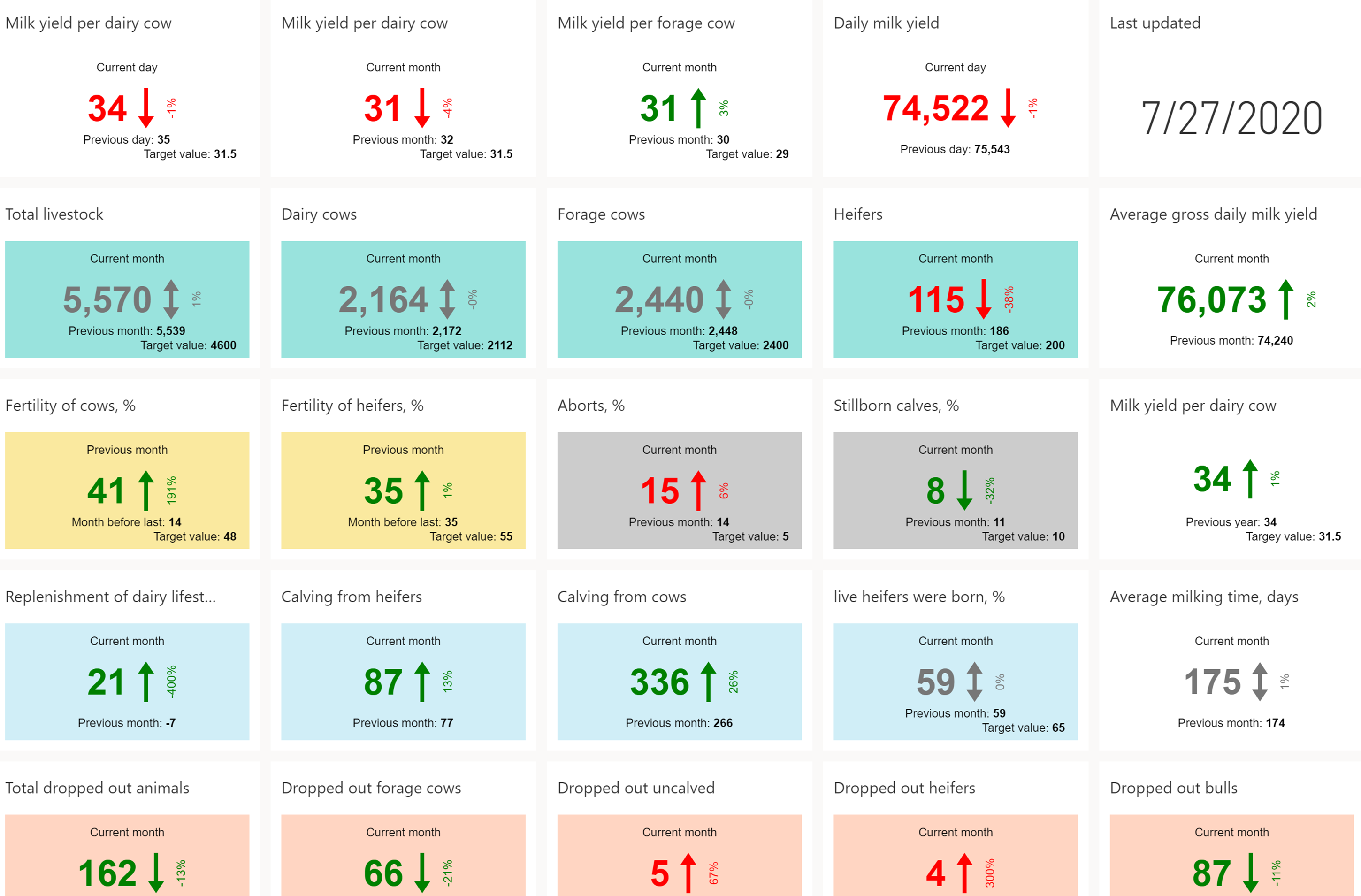 In turn, the lack of reliable data leads to a lack of control over key indicators on the farm. Here is a set of such indicators:
Number of livestock (heifers, heifers, bulls, cows of the first, second, third and more lactations, dairy livestock, fodder livestock)
Volumes and indicators of milk production (milk yield per dairy cow, per forage cow, herd as a whole per day, month, year, relative milk yield, and so on)
Indicators on the disposal of animals, diseases and their causes
Lactation curves for different lactations and for different groups of milking livestock
Fertility data for cows and heifers
Calving data and herd change after calving
Feeding, cost and feed structure data
Etc…
But there are also specific critical indicators, monitoring of which is especially important:
Annual Culling Percentage (number of cows abandoned divided by the average annual forage cow population)
Average milking day
Average service period
Average interbody interval
Percentage of pregnancy per herd (number of pregnant cows divided by the number of heads in the herd)
Average consumption of semen doses per cow
Average output of heifers
PR-coefficient (Pregnancy Rate, the number of cows that became pregnant at 21 days after insemination, reflects the level of reproduction within the enterprise)
Percentage of abandoned animals from the new cow group
Retired animals up to 60 days of milking
Percentage of animals in the "Mastitis" group
Number of recurrent mastitis infections
Percentage of animals in the "Quarantine" group
Percentage of lame animals
This is not a complete list of key indicators. Obviously, without the proper level of automation and data quality, we cannot control these indicators, especially in farms with large (more than 500 heads) livestock.
The Dairy Production Analytics service cannot work without data from farm automation systems, but even if such data is available, its quality and completeness is critical for us. If we analyze and systematize the mess, we will have a systematic mess, the analysis of which is useless, and, moreover, harmful.
Therefore, the main task, without which it is impossible to increase the efficiency of the farm, for us, our partners and clients, is to improve the quality of data, train personnel, develop and apply regulations. Such tasks are identified in the framework of audits conducted by us and our partners. And this is not only an audit of automation systems and data from them, but also an audit of production processes directly on the farm. And in the following articles, we will analyze specific examples of violations of regulations, incorrect work of personnel, which are often found in dairy production.